I am so lucky to be living in such a great city as London. We have tourists travelling from all over the world to visit Buckingham Palace, Tower Bridge, Big Ben… The list could go on and on, but a lot of people are completely unaware of London's booming Vegan scene. There are hundreds of veggie and vegan spots a lot of people don't know about and the people behind these eateries are so passionate about their work, which really shines through at all of these great places.
In this post, I am ranking my absolute top-spots for enjoying eating out as a vegan. Each one is so different and I suggest just visiting them all if you have the chance, whether you live in London or are visiting the city. Trust me, you won't be disappointed.
10. Firezza – Multiple Locations
Coming in at No. 10 is Firezza Pizza! They have a few locations across London such as London Bridge, Canary Wharf and Wimbledon to name a few and yes they do deliver to your house if you live close enough, so you can have the night in with bae and a pizza experience while still being cruelty-free. Before discovering this place, I was so missing the Dominos in bed watching films nights (WHENNNN are Dominos gonna introduce us some vegan cheese?!) but Firezza has the crispy, thin, authentic Italian pizzas that I sooo love! Make sure you specify that you want vegan cheese, as they are not an exlusively vegan chain, but with our pizzas, they use VioLife cheese, which we all know is the best cheese hands down and it melts so well. You can choose whichever toppings you like for your stone baked pizza and it's so cheap! Prices start from just £5.99 so check them out here and get one delivered to your house now!! http://www.firezza.com/menu/
9. Veggie Pret – Shoreditch & Soho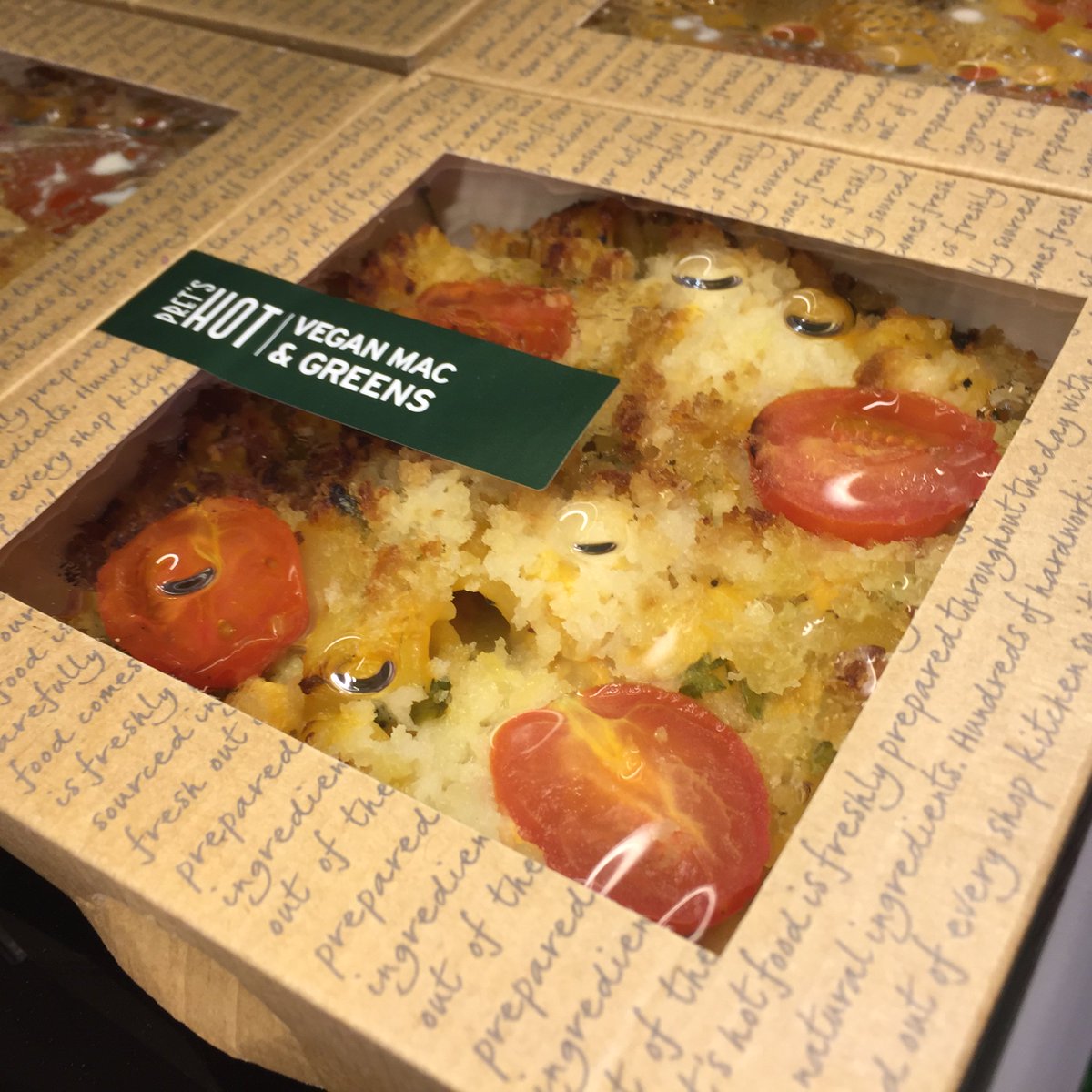 I cannot praise Pret enough for introducing not one but two new stores dedicated to a meat free diet. They opened the first Veggie Pret in Soho last year, as a pop up store but decided to make it permanent after it's success, not only with veggies & vegans, but omni's as well. I really rate how Pret put in a lot of time and effort to really make the food taste great so that people of all diets can eat here and enjoy their meal and most importantly make them think. In the last 3 months, they have opened their second branch of veggie Pret in the very vegan friendly, hipster area of Shoreditch, and not only that, they updated the menu and introduced this mouth watering vegan mac & cheese. I was so happy a commercial chain has decided to catch up with the 21st centuries and realise that people like us leading a plant based lifestyle DO want to eat junk food. I don't know about you but I certainly don't live off smoothie bowls and salads 24/7! And not only that, they introduced the TO. DIE. FOR. vegan caramel brownie! They have a huge range so check out their menu here. https://www.pret.co.uk/en-gb/veggie-pret
8. What The Pitta! – Croydon
It is 2017 and the Vegan Doner Kebab has hit the streets, and omg was it worth the wait!? I only tried this very recently as it has just come to my area in Croydon, but it has been quite long standing in Shoreditch. They are so filling and exactly what you need after a long day exploring London. They serve the most delicious kebabs made from soya meat and treats such as the Turkish Baklava and even a Turkish pizza. Everything you order here is vegan so no need to specify and you can even order on UberEats. Find out more about the company here: http://whatthepitta.com/
7. Club Mexicana – Canada Water & Camden Lock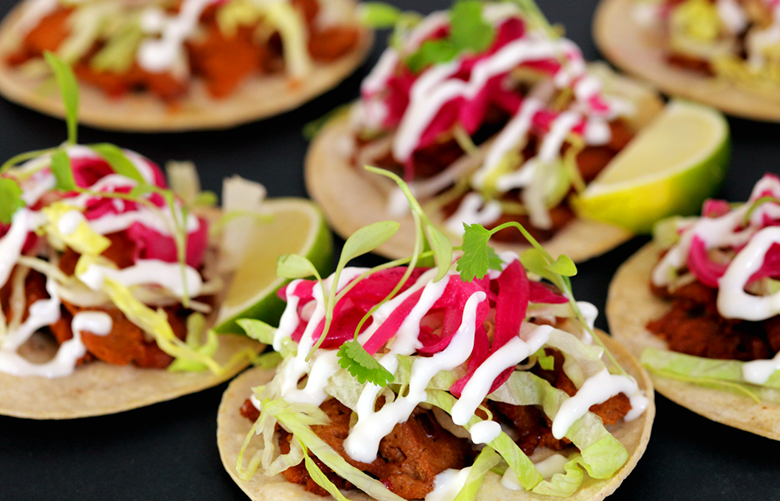 Sticking with the hipster food stand theme, is Club Mexicana with stands at Camden Lock & Canada Water, and yep, you guessed it, an all Mexican vegan eatery with burritos, tacos and even cheeze fries. Last time I went, I had tofish tacos and oh. my. god. They were insane! I have so missed sloppy, saucy, Mexican food and I couldn't be happier this is in my life. Camden Lock is open every day but Canada Water is only open on Friday and Saturday evenings and has a more extensive menu, but is closing down in three weeks so make sure to check opening hours before making the journey and catch them while you can! Check them out here: http://www.clubmexicana.com/
6. Cookies & Scream – Camden & Holloway Road
And while you're in Camden, do not miss out on possibly THE best shakes and cookies in London at Cookies & Scream, an all vegan, gluten free bakery bar in Camden Indoor Market. It's adorable little shake bar vibe was so popular, they decided to expand last year and opened a second bakery in Holloway Road which serves all the favourites such as the "Scream Shake" in more of a relaxed environment than it's big brother bar. I haven't visited that one yet, so if any of my readers have, please leave a comment and let me know how great it is! Check out their menu & opening hours here: http://www.cookiesandscream.com/bake_shop.html
5. Ms. Cupcake – Brixton
Keeping it sweet at No. 5 is Ms. Cupcake in Brixton. It's no accident that this bakery is possibly THE most popular in the vegan cupcake industry. Her cakes have even found their way onto the shelves in Whole Foods! The cakes are so light & delicious and they serve every flavour cupcake you can imagine. Pink Lemonade, Jaffa Cake, Cherry Cheesecake… The last time I paid them a visit, I got the most mouthwatering Red Velvet Cupcake. It really is a classic, I could have ordered a dozen – which luckily they have as an option. Ms Cupcake is probably one of the only vegan bakeries that do home deliveries (that I am aware of) and they also do wedding and event cakes to order, and who can you trust more with your special day than a woman who produces masterpieces like these!? See the full range online at: http://www.mscupcake.co.uk/
4. Yorica – Soho
Looks like I got a sweet tooth, because at No. 4, we have the incredible, all vegan, gluten free, nut free dessert parlour, Yorica! This groovy place is famous for its vegan frozen yoghurt, ice creams & newly introduces waffles & crepes. You wouldn't believe it is ALL vegan. Not only that but they have broken free from the boring vanilla, chocolate, strawberry vibe we herbivores are usually left with (I found myself introduced to Parma Violet, Rainbow Candy and Matcha flavours), but they also have some delicious toppings, brownies, lemon cookies and jammy wheels. If you are in London, this is a MUST-GO and it's open till late. Put it on the top of your list and drown in vegan fro-yo. Check the website for address and opening times here: http://www.yorica.com/
3. FED by Water – Dalston
What makes FED by Water so special is their unique concept and it's so simple. All dishes are cooked using filtered water, removing all the impurities from tap water such as limescale and bacteria, resulting in amazing, pure tasting dishes. Another reason I rate FED so highly is that they are a restaurant that have transitioned to vegan. This time last year, they were serving meat & dairy, but since realising the benefits of a plant based diet, they switched over their whole menu to vegan-friendly, and I strongly doubt they lost any customers. This place is packed every time I go and it's so good to see. They serve Italian dishes and they do it very well. Their pizza's, pasta's and lasagnes are so authentically FED, it will for sure leave you going back for more. I always order a cocktail and "meaty" calzone and top it off with a cheesecake or panna cotta. Also the only vegan place I know of to serve an actual "cheeseboard" as a starter. I just don't have enough positive words for this restaurant. Seriously, I suggest you check out the menu at this place here: http://fedbywater.co.uk/
2. Cook Daily – Shoreditch & Croydon
In at No. 2 is the ridiculous, Cook Daily. I swear, I hadn't tasted food before I tasted King Cook's dishes. There are restaurants in Croydon BoxPark & Shoreditch BoxPark and they have both been an absolute hit with locals. The thing that makes Cook Daily is that it appeals to omni's as well as vegans. It is by far the most popular food outlet in my local BoxPark. EVERYONE eats here. Even the staff can't get enough of it. Also, they don't seem to have any average dishes. By that, I mean they all BANG!!! They serve a fusion of different cuisines. They have a lot of Asian dishes, but also some less well-known dishes such as the Filipino Adobo and his own twist on a British Chick'n and Mushroom pie. Everything is served with a truckload of fresh veggies and lots of dishes with brown rice or noodles. I have previously wrote a whole post about my first taste of Cook Daily when it first hit at the BoxPark that I live by. You can read the full post here. Check out the whole menu here: cookdaily.co.uk
1. Temple of Seitan – Hackney
Drumroll please… My top spot in London for vegan food is without a shadow of a doubt, Temple of Seitan or more well known as "Vegan Fried Chicken Shop". This really is one of those places that comes round once in your lifetime and changes your life. I literally travel 10 miles to pick up this stuff, it's so great. Even omni's have reviewed it as "tastes more like chicken than chicken". And they don't only do the best fried chicken, they also do an incredible mac & cheese. Temple of Seitan has proved to be so popular. It has been open since January and still, whenever I go, there is a queue of people spilling out of the door, much to the dismay of the butchers & actual chicken shops nearby. Another win for the vegan movement. They also seem to sell out most days so make sure you check the instagram before you visit as they're quite good for letting you know they are running low. The last thing you want is to get there, mouth watering and having to leave with nothing but a Karma Kola. https://www.instagram.com/templeofseitan/?hl=en
So there we have it, my top 10 faves. I hope this gave you some inspiration on what to try & please if you have any suggestions on places I haven't mentioned please leave a comment below so I can check it out myself!